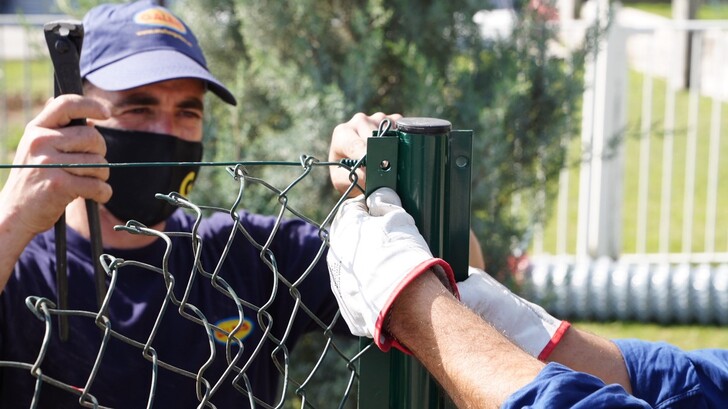 We design your enclosure to measure. Ask us!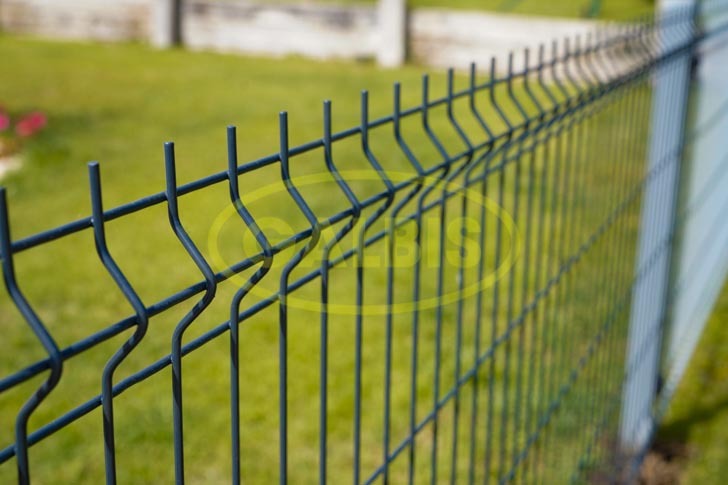 There is a wide range of fencing specific residential and leisure areas. However, years of experience serving professionals and experts in the assembly of fencing, confirm that both the V-panel and chain link mesh are the most suitable for this type of enclosures. They are very common in households, gardens, pools, and spaces intended for domestic animals.
Experts in residential enclosures
On the one hand, V-panel enclosures are recommended for any use where a more decorative and simple line is preferred. Frequently, the panels come in 2,50 m long panels and heights of 100, 150 and 200 cm. Green and galvanised are the most popular finishes. Nevertheless, other finishes are available on request, such as blue, white, or black.
This product is made up of horizontal folds on 200x50 welded mesh with a diameter of 4-5 mm. Such structure confers on them greater resistance towards any external force or adverse weather conditions.
On the other hand, chain link mesh, commonly known as rhombus mesh, is probably the most versatile mesh on the market. This mesh is available along with all the material needed for its installation. It is made of galvanised wire rhombus-shaped, which gives it a greater flexibility and in turn, makes it more resistant and longer lasting.
In terms of finish, chain link mesh can be acquired in galvanised, or PVC coated. The plasticised finish prevents corrosion. Although green colour is the most common, other colours are available on request.
Both fencing shall be installed with supporting posts and appropriate accessories. Likewise, if the client wants or the enclosure requires, the fencing might be supplemented with doors and gates specifically designed for the installed fencing or panel.